So, on our weekend trip to the Twin Cities, we decided we'd hit up a few dealerships. Twin Cities Luxury (of course), and a few others. We drove past Apple Valley Ford, and decided to stop just to see what they had. We drove around, and saw nothing until we came to the last row...and saw THIS! The stripe kit has been painted on, too, so that can't come off. The interior trim has been painted orange and blue, and just looks...well, I've seen better things. Does anybody know who owned this car before?
Here's the Craigslist ad so you can see the interior pics. I did notice that it had the Magnaflow SS Series exhaust, which is similar to what is on mine.
http://minneapolis.craigslist.org/csw/c ... 67180.html
BTW, if anyone works at Apple Valley Ford and heard the car alarm go off, I was the one who set it off. Sorry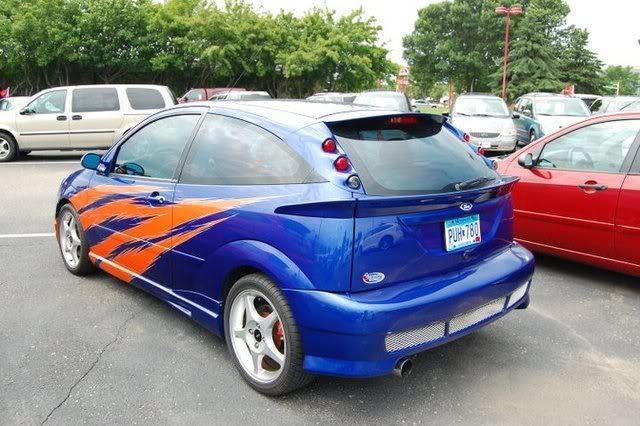 If I posted this in the wrong area, let me know.